event rental per day, up to 20 guests
Using the calendar below, please select the date(s) you'd like to book the Black Pepper property and complete the questionnaire. Bookings must be finalized at least one month in advance, and a 50% non-refundable deposit is required to hold any date(s).
Refresh your browser and check your spam folder if you do not see your email confirmation within 30 seconds.
What kinds of events can be booked at Black Pepper?
While this is largely up to what you'd like to do, some examples we've kept in mind while developing Black Pepper are:
weddings
birthdays
anniversaries
holidays
retreats (yoga, meditation, etc.)
team building (NGO, business, etc.)
just because
What do you have in mind?
What's the cost to book the property?
The base rental fee to book Black Pepper starts at 300,000៛ ($75USD) for one day, for up to 20 total guests. The price increases depending on 1) how many days are needed, 2) how many people, 3) the type of event and its needs.
What's included with the property rental?
While the entire Black Pepper property and use of its facilities are available during full day rentals, we understand that there may be additional needs an event may have that we'd need to prepare for. Please indicate in your inquiry anything that may need to be rented in addition to what Black Pepper provides, and we'll make it happen.
Some other things that are included for use: canoes, yoga mats, meditation cushions, fishing poles, etc.
You can find a list of Black Pepper's facilities here.
Is there a minimum number of days that need to be booked?
This depends on the event. If the event requires being setup the day before, there will be an additional day included in the final reservation (i.e. two days total). If you have items that aren't taken until the following day, like tents, tables, and such, then that would add another day to the final rental fee.
Is there a maximum capacity I should be aware of?
The maximum size event we can accommodate at this time is 500 guests.
Do you do partial day rentals?
No, the minimum rental when booking the entire property is one day, but this in itself is dependent on the type of event.
How can I hold a date for my event?
If you'd like to hold a date (or dates) we require a 50% non-refundable deposit of the estimate of the event. An estimate is provided after the completion of an event inquiry and after we've had the opportunity to speak to you directly about the specific needs of your event.
Can drinks be brought in or catered for an event?
Yes, drinks can be brought in or catered from outside Black Pepper, but there will be an additional fee based on the number of people that will be attending the event. We do not charge an extra fee if you use our café, which has a variety of alcohol and non-alcohol beverages.
We also do not charge an extra fee if you're only bringing your own drinking water. However, we do have drinking water available for purchase in our café if guests need it. 
You can see our drink menu here.
Can food be brought in or catered for an event?
Yes, food can be brought in or catered. However, we may charge a service fee if Black Pepper needs to store, dispose of, or provide utensils and dishes for food. This fee is based on the number of guests and will be included with an estimate prior to the confirmation of your reservation.
Can I rent a camping SPACE for multiple nights?
Yes, and Black Pepper will take care of setup and takedown of all tent and facility rentals. Guests are also welcome to bring their own tents and camping gear, or use one of our huts or pavilions for a nightly fee. The nightly camping fee is paid in addition to rentals.
Tent (two ppl): $10 per night
Hut (two ppl): $10 per night
Pavilion (four to six ppl): $40 per night
50% discount for locals & expats.
Is smoking allowed?
Yes, smoking is allowed in designated areas. These designated areas are away from the yoga and meditation pavilions. You are also able to designate the event as non-smoking, and we can ensure there will be no smoking.
How big is Black Pepper?
Black Pepper is 4 hectares, which is 40,000 square meters. This is roughly equivalent to 10 acres. Some developed, some not.
Is Black Pepper family friendly?
Yes, but children must always be accompanied by an adult. We don't have a limit on the number of kids that can attend privately hosted events.
Is there WiFi?
Black Pepper has WiFi, but it doesn't cover the entire property. All the huts, pavilions, and café are ~36Mbps down and ~14Mbps up. The signal is stronger the closer you are to the café.
Is there parking?
Yes, Black Pepper has several shaded parking stalls for cars and mid-sized vehicles within its property, and there is shaded space along the road for larger vehicles, such as buses.
Are dogs allowed?
While we don't generally allow any pets to visit Black Pepper unless booking a private event, we do make exceptions for therapy animals.
When do I pay?
After you confirm your event proposal, you can make a 50% down payment by cash, credit card, or ABA transfer to hold your dates. This deposit is non-refundable.
The final payment is made the day of your event, or the first day if your event takes place over multiple days, when you arrive.
Have another question? Send us an email.
⋗ Events must be booked at least 30 days in advance.
⋗ Partial day rentals are not available.
⋗ Additional days may need to be added on reservations to accommodate set-ups or clean-up of events. 
⋗ While Black Pepper allows smoking in designated areas, private events may be designated as non-smoking.
⋗ WiFi is available throughout much of the property, with ~34Mbps down and ~14Mbps up. The signal is better the closer guests are to the café.
⋗ There are showers and western style toilets on site for guests to use.
⋗ While we don't generally allow any pets to visit Black Pepper unless booking a private event, we do make exceptions for therapy animals.
⋗ Payments can be made with ABA, credit card, or cash.
⋗ Event bookings require a 50% non-refundable deposit.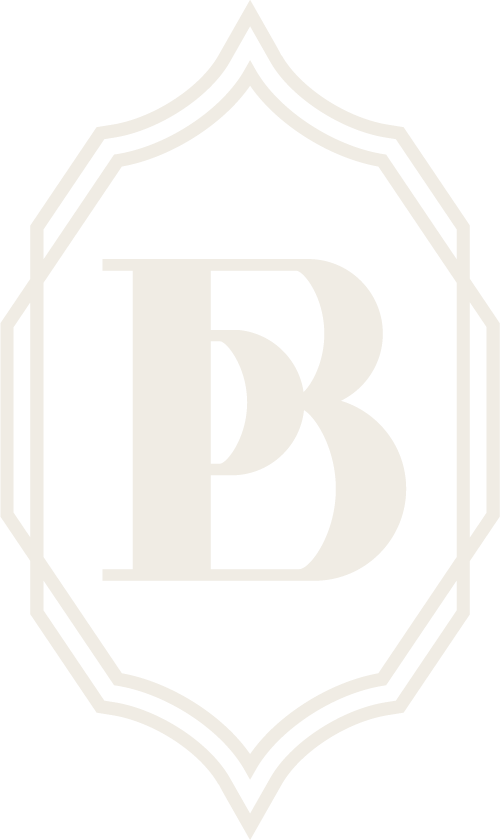 BASE RENTAL
one day, up to 20 guests
⋗ 300,000៛ = $75USD

⋗ price is subject to increase based on expected attendance, catering, and specific needs

⋗ rentals not included

⋗ 50% non-refundable deposit required to hold dates

⋗ reservations must be made at least 30 days in advance
BASE RENTAL
one day, up to 20 guests
⋗ 300,000៛ = $75USD

⋗ price is subject to increase based on expected attendance, catering, and specific needs

⋗ rentals not included

⋗ 50% non-refundable deposit required to hold dates

⋗ reservations must be made at least 30 days in advance
The entire Black Pepper property can be rented for retreats and special events with at least a 30 days notice. Special events can have more than 20 guests, but additional fees may be incurred depending on how many guests the event intends to host, event needs, and other information shared in your event inquiry. Email Black Pepper for details, [email protected]