Using the calendar below, select the date(s) you'd like to visit and answer the questions to book your Day Pass(es). Bookings can be made up to one month in advance. Please note that we cannot coordinate transportation if a booking is made less than 24 hours in advance.
What are Black Pepper's hours of operation?
Days – Tuesday through Sunday
Open – 10:00AM
Close – sunset, unless camping
rain or shine | closed Monday
Can I visit Black Pepper without booking?
Yes, but it helps to book Day Passes through this website at least 24 hours in advance. Since we do not have our own staffed drivers at this time, we cannot accommodate transportation with bookings made less than 24 hours in advance.
Guest are welcome to visit Black Pepper anytime within our hours of operation.
In addition to our online booking system, guests can also book Day Passes by calling 071 46 77 739, or messaging through any of our socials.
How does transportation work?
While guests are welcome to handle their own transportation, Black Pepper can help coordinate roundtrip pick-up and drop-off for an additional fee:
Tuk tuk – $15 (up to four people)
Van – $30 (up to ten people)
Is there food and drink?
Black Pepper currently serves whole grilled duck and whole grilled chicken, and we will be expanding our food menu over this next year. We also have a café that serves a variety of drinks. You can find our current menu here.
Guests are also welcome to carry in food from other restaurants, or bring food in to have a BBQ on our grill. We do not, however, allow drinks to be carried in—other than water. All other drinks must be purchased from our café.
Some of our favorite cafés can be found here.
Some of our favorite restaurants can be found here.
Is there drinking water?
Of course, but Black Pepper does not sell single use plastic bottles of water.
To minimize plastic waste, we instead provide one litre refills of filtered water for 1,000៛. You can also rent refillable water bottles from Black Pepper for 2,000៛, which come with a free fill.
Guests are encouraged to come with their own refillable water bottles.
Are there towels and toiletries?
Yes, Black Pepper has towels for guests to use. We also provide all natural body wash from Saarti, a local Cambodian company that creates all natural beauty and wellness products.
Is there a group discount when purchasing Day Passes?
Yes, for every four Day Passes purchased on a single day, we offer the fifth Day Pass free! This is great if you're traveling with a group of friends or family, or if you want to get some new friends together that you just met at your hotel, hostel, or guesthouse.
We also offer a discount if a person or group that purchases a MultiPass (i.e. a pass to visit multiple days). This is designed for expats and locals, or if someone is organizing a retreat.
Please see the pricing table at the bottom of this page for details.
What if I don't want to spend the entire day?
If you don't want to spend the entire day at Black Pepper, guests may purchase Flower Passes to walk through, take photos and canoe for 5,000៛ per person; kids 12 and under are free.
Guests can also purchase Fishing Passes for 5,000៛ per person, which include a hut to fish in, a pole, and bait (if you need). We charge 10,000៛ per kg if you'd like to keep the fish you catch.
Guests can just show up during normal operating hours if they'd like to purchase a Flower Pass or Fishing Pass. We do not currently have any online booking options for these types of visits.
Is smoking allowed?
Yes, smoking is allowed in designated areas. These designated areas are away from the yoga and meditation pavilions.
Is Black Pepper family friendly?
Yes, but children must always be accompanied by an adult, and no more that two kids per adult that's visiting at a given time. Children 12 and under visit free.
How big is Black Pepper?
Black Pepper is 4 hectares, which is 40,000 square meters. This is roughly equivalent to 10 acres. Some developed, some not.
Is there WiFi?
Black Pepper has WiFi, but it doesn't cover the entire property. All the huts, pavilions, and café are ~36Mbps down and ~14Mbps up. The signal is stronger the closer you are to the café.
Is there parking?
Yes, Black Pepper has several shaded parking stalls for cars and mid-sized vehicles within its property, and there is shaded space along the road for larger vehicles, such as buses.
Can I bring my dog?
While we don't generally allow any pets to visit Black Pepper unless booking a private event, we do make exceptions for therapy animals.
When do I pay?
Bills are settled before guests depart.
Black Pepper accepts cash and ABA transfers, unless booking a special event.
Have another question? Send us an email.
⋗ Transportation is not included, but can be coordinated upon request for an additional fee. Transportation is not discounted for locals and expats. 100% of transportation fees are paid to drivers.
⋗ Guests must book visit(s) at least 24 hours in advance through Black Pepper's website, or call.
⋗ To accommodate special event bookings, Day Passes cannot be booked more than 30 days in advance.
⋗ Children twelve and under can visit for free, but must be accompanied by an adult. Limit: two kids per adult.
⋗ Buy four Day Passes for one day, get the fifth Day Pass free.
⋗ A MultiPass is issued to guests that will be visiting multiple days, which is given on the first day of their visit.
⋗ MultiPasses cannot be rolled over after their validity expires.
⋗ A MultiPass more than 7 days is valid four weeks.
⋗ The pricing table resets after every 10 guests and/or seven days.
⋗ Facilities are first come, first served – for all guests, unless reserved in addition to a Day Pass.
⋗ Special event bookings, like weddings and yoga retreats, require a 50% non-refundable deposit. Deposits can be made via bank transfer.
⋗ Smoking is allowed in designated areas.
⋗ Black Pepper accepts cash and ABA transfers, unless booking a special event.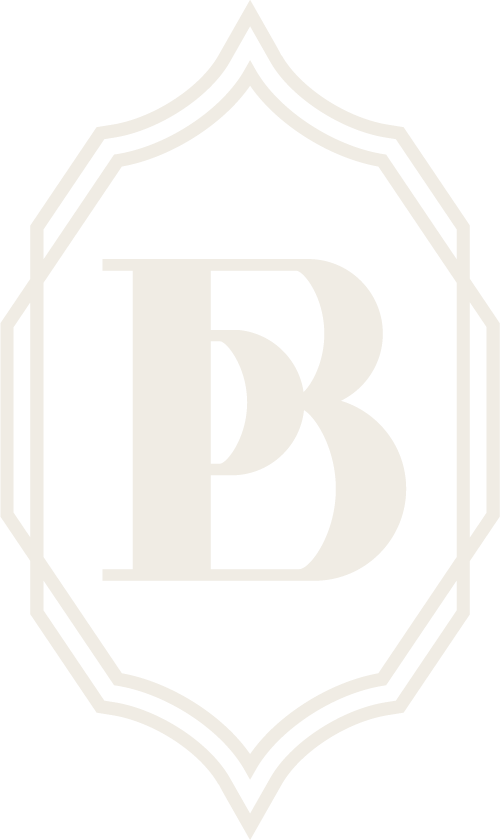 DAY PASS
one day, one guest
⋗ 2

0,000៛ = 5$

⋗ Stay until sunset

⋗ B

uy four Day Passes for one day, get one Day Pass free

⋗ Western style bathrooms with showers on site

⋗ Native flowers, trees, varieties of plants, and fresh air

⋗ Canoeing, fishing, beautiful sunsets, and much more

⋗ Use of all available facilities

⋗ C

hildren 12 and under can visit free; limit two kids per adult
Don't want to visit all day? No problem! Guests can purchase a Flower Pass to enjoy the property for one hour, taking pictures with flowers and plants throughout the property, and ride our canoes. Flower Passes are 5,000៛ per person; children 12 and under always visit free!
DAY PASS
one day, one guest
⋗ 2

0,000៛ = 5$

⋗ Stay until sunset

⋗ B

uy four Day Passes for one day, get one Day Pass free

⋗ Western style bathrooms with showers on site

⋗ Native flowers, trees, varieties of plants, and fresh air

⋗ Canoeing, fishing, beautiful sunsets, and much more

⋗ Use of all available facilities

⋗ C

hildren 12 and under can visit free; limit two kids per adult
The entire Black Pepper property can be rented for retreats and special events with at least a 30 days notice. Special events can have more than 20 guests, but additional fees may be incurred depending on how many guests the event intends to host. Email Black Pepper for details, [email protected]